FEMPRENEUR

®

Publisher, Keynote Speaker & Digital Marketing expert

STRATEGIC MARKETING, COMMUNICATIONS, BRANDING, SOCIAL MEDIA, COPYWRITING, SEO, NEWSLETTER, ADVERTISING

SINCE 10 YEARS IN DIGITAL MARKETING
With a Masters Degree in Strategic Business Development, working for Start-up companies, in e-commerce and for publishing magazines, I gained my industry know-how before starting my own business in 2014.

VISIBILTY, BRANDING, COPYWRITING
In 2014 I started the first digital magazine for female founders and entrepreneurs FEMPRENEUR. I help others gaining more visibility by publishing their stories and created a widely know brand. My strength are in copywriting, advertorials, newsletters, social media and communications/PR.

Inspiring others with my Keynote Speeches
Innovative & Inspiring!
As a successful TED-Speaker (over 1 Mio views on Youtube) I had Keynote Speeches at Female Founder Prize of Saxony, the Female Entrepreneur Day of IHK, Corporate Events at BMW, the Italian embassy as well at startup events at universities (Uni Potsdam, FU Berlin, Uni Oldenburg, HHL).

DIGITAL MARKETING EXPERT
I support my clients with their digital marketing strategies, building a brand, positioning themselves as a personal brand, create content like blog articles, newsletter campaigns, social media posts, writing copy for products and landingpages, creating ads and making them more successful.
WORKING WITH BIG BRANDS
I work with well-know and successful brands like Amazon, EY, KLM, ebay, Jimdo, subway, logitech, Sennheiser, Edeka, HypoVereinsbank and more by creating Advertorials to find the perfect match between content consumers and brands.
KEYNOTE SPEAKER
As an experienced speaker, I have been giving lectures on the topics of digital marketing, marketing strategies, (female) entrepreneurship, leadership and innovation for over 9 years. I would also be happy to enrich your event with exclusive insights, know-how and inspiration.
PUBLISHING
I am creating and publishing my own products. New Book coming in Nov 2023.
Get my book "How to start your business" on Amazon!
WHY WORK WITH ME?
In today's competitive professional landscape, it's essential to stand out and partner with individuals who bring unique qualities and expertise to the table. If you're considering collaborating or hiring someone for a project, here are some compelling reasons why you should work with me! 👉
In conclusion, working with me means partnering with a dedicated professional who brings a blend of expertise, creativity, reliability, and adaptability to the table. I'm passionate about growth, committed to clear communication, and ready to collaborate to achieve your vision. Let's embark on this journey together and make your project a resounding success. 🚀
#1 Expertise and Experience
I bring a wealth of expertise and experience to the table. With 10 years in the industry, I have honed my skills and knowledge to deliver exceptional results. My track record of success in digital marketing & media speaks for itself, and I'm committed to leveraging that experience to benefit your project.
#2 Creative Problem-Solving
Innovation is at the heart of what I do. I thrive on finding creative solutions to complex challenges. Whether it's devising a new marketing strategy, optimizing a business process, or designing a captivating user experience, my ability to think outside the box will help your project shine.
#3 Reliability and Consistency
Consistency is key to achieving long-term success. When you work with me, you can count on unwavering reliability and dedication. I'm committed to meeting deadlines, exceeding expectations, and maintaining open communication throughout our collaboration.
#4 Adaptability
The world is constantly changing, and flexibility is crucial. I pride myself on my adaptability, readily embracing new technologies and methodologies to stay ahead of the curve. This adaptability ensures that I can adjust to the evolving needs of your project and industry.
#5 Strong Communication
Effective communication is the foundation of any successful partnership. I'm a proactive communicator, always ready to listen to your ideas, provide updates, and address any concerns promptly. Clear and open communication fosters trust and ensures that we're always on the same page.
#6 Passion for Growth
I have a genuine passion for personal and professional growth. I'm not content with the status quo; I constantly seek opportunities to improve and expand my skill set. When you work with me, you can expect someone who is committed to ongoing self-improvement and learning.
#7 Collaborative Spirit
I believe in the power of collaboration. I work seamlessly with teams and value diverse perspectives. When you partner with me, you're not just gaining an individual contributor; you're gaining a collaborator who will actively contribute to the success of your team.
#8 Client-Centric Focus
Ultimately, my goal is to help you achieve your goals. I take a client-centric approach to every project, tailoring my efforts to meet your specific needs and objectives. Your success is my success, and I'm dedicated to helping you reach new heights.
ABOUT ME
My name is Maxi Knust and in 2015, I decided to pursue my passion for startups and entrepreneurship by starting my own online business FEMPRENEUR®. On fempreneur.de and fempreneur.space I publish interviews with female founders and entrepreneurs and expert articles. And I recently published the FEMPRENEUR BUSINESS PODCAST, where I am sharing my own female founder journey as well as interviews with other successful business women.
"The collaboration was extremely professional and to the point. Thank you very much!"
Lisa Samhammer – Founder Secondlifefashion
"The exchange was enjoyable and highly professional."
Mimi Sewalski – CEO Avocadostore
"Working with Maxi was wonderful; communication was straightforward and swift. It brought me great joy, and I wholeheartedly recommend Maxi."
Babett Mahnert – Founder Goldfrau.de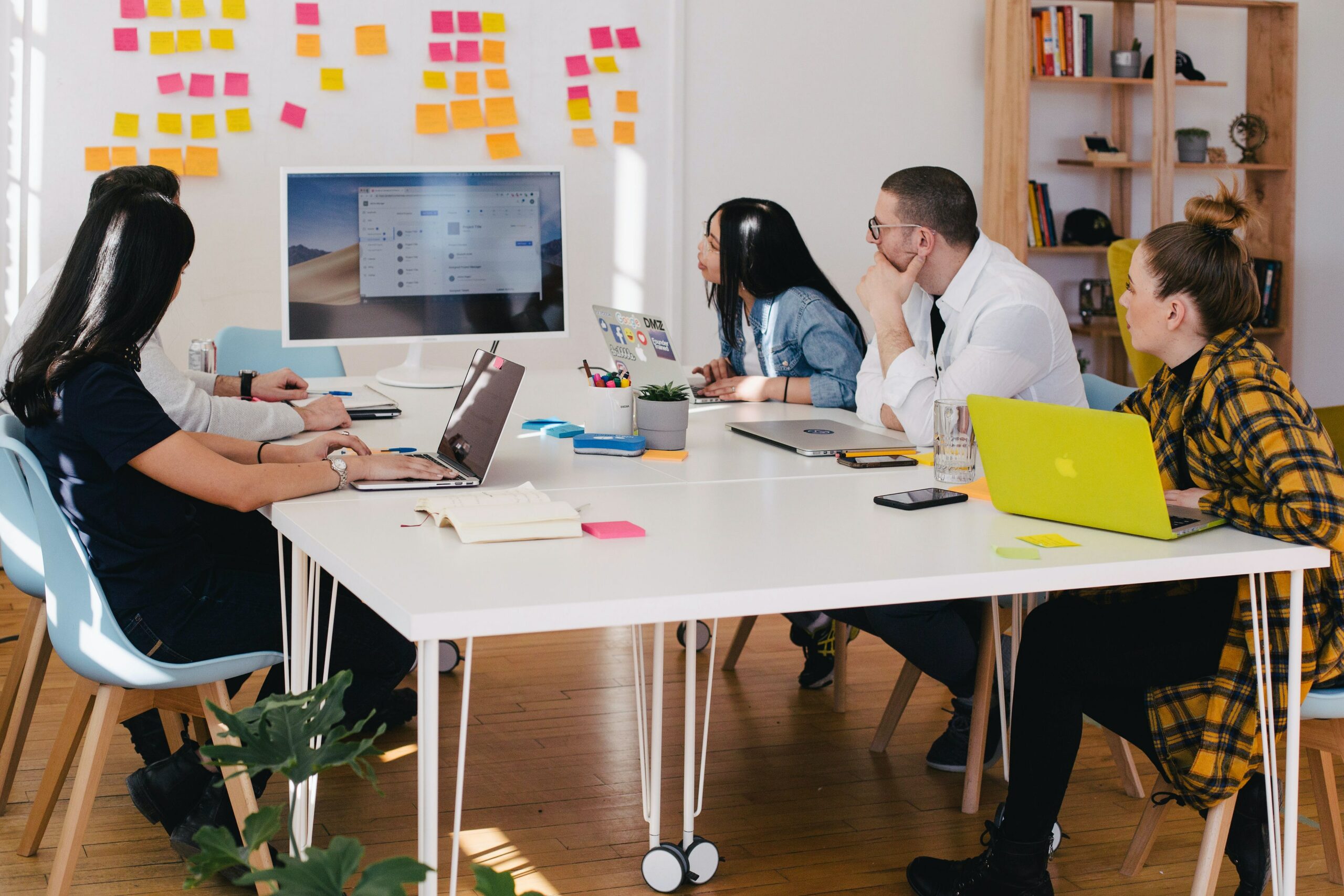 How to Set Up Strategic Marketing for Your Business
Marketing is the lifeblood of any successful business. However, it's not enough to simply throw your message out into the world and hope for the best. To truly make an impact and achieve your business goals, you need a well-thought-out strategic marketing plan. In this article, we'll explore the steps to set up strategic marketing for your business.
How to Build a Successful Brand: A Comprehensive Guide
Building a successful brand is a multifaceted endeavor that goes beyond designing an eye-catching logo or creating a catchy tagline. It involves crafting a brand identity that resonates with your target audience, fostering trust and loyalty, and consistently delivering on your brand promise. In this article, we'll delve into the key steps and strategies to build a thriving brand.
How to Create a Successful Social Media Presence as a Company
In today's digital age, a strong social media presence is essential for businesses of all sizes. It's not just about having a social media account; it's about creating a compelling online presence that engages your target audience, builds brand loyalty, and drives business growth. Here's a comprehensive guide on how to create a successful social media presence as a company.
Hiring a digital marketing expert is a strategic decision that can significantly impact the success and growth of your business in today's digital age. It can elevate your business's online presence, drive growth, and ultimately lead to higher returns.
As digital marketing expert I will work with you to develop a customized and targeted marketing strategy that aligns with your business goals and target audience. This tailored approach ensures that your marketing efforts reach the right people at the right time, increasing the likelihood of conversion and ROI.
My expertise, specialization, and commitment to staying current in the ever-changing digital landscape makes me an invaluable partner in achieving your marketing goals.
Consider engaging a digital marketing expert like me to unlock the full potential of your online marketing efforts and take your business to new heights.